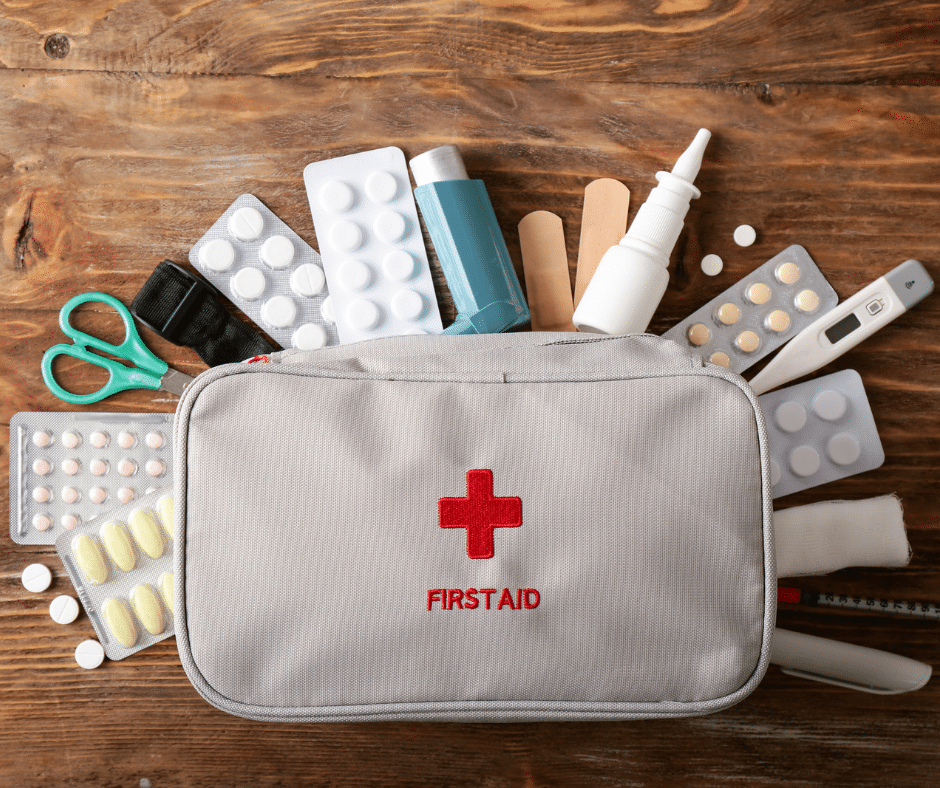 Having a well-stocked first aid kit at home, in the car, or at work is important to ensure that you can respond to minor injuries and emergencies. If you're doing some spring cleaning this month, why not take stock of your first aid kit as well?
Here are some essential first aid items that everyone should have in their first aid kit:
1. Adhesive bandages of various sizes
2. Sterile gauze pads and adhesive tape
3. Antiseptic wipes or solution
4. Disposable gloves
5. Tweezers and scissors
6. Instant cold compress or ice pack
7. Pain relievers such as ibuprofen or acetaminophen
8. Hydrocortisone cream for insect bites and rashes
9. Antihistamine for allergic reactions
10. Thermometer
11. Eyewash solution
It is also important to regularly check and restock your first aid kit to ensure that all items are up-to-date and in good condition. Additionally, consider adding any medication or medical supplies that are specific to your family's needs or medical conditions.